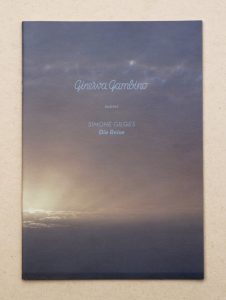 2016
Die Reise
Verlag für zeitgenössische Beobachtungen
Ginerva Gambino
Cologne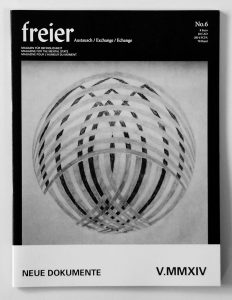 2014
freier Austausch/Exchange/Echange,
Magazine for the Mental State Issue No. 6
Neue Dokumente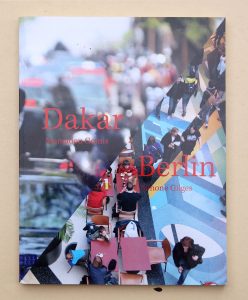 2012
Dakar/Berlin
with Mamadou Gomis
Institut für Auslandsbeziehungen e.V. (ifa), Stuttgart,
Steidl Göttingen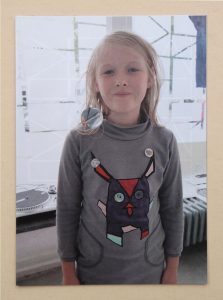 2013
Workshop
with Dirk Bell
BQ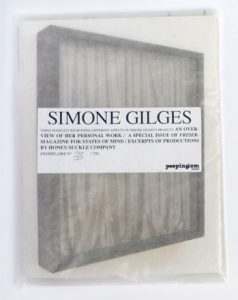 2010
Simone Gilges, Honey-Suckle Company, freier
Les Editions Peeping Tom, Paris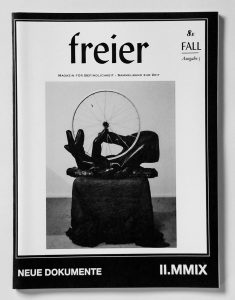 2009
freier Fall
Magazine for the Mental State Issue 5
Neue Dokumente &
Badischer Kunstverein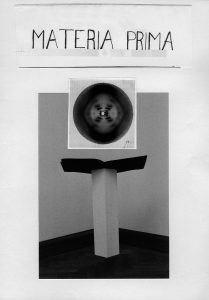 2007
Honey-Suckle Company
Materia Prima
Revue #2, Textem Verlag/ Kunstveien Harburger Bahnhof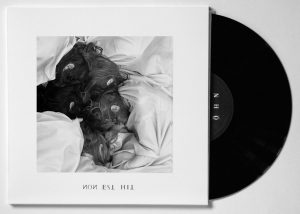 2006
Honey-Suckle Company
NON EST HIT
10" Vinyl and Booklet
Schwabe AG, Kunsthalle Basel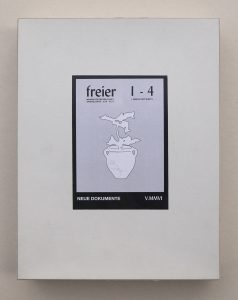 2006
freier 1-4 - englisch text supply
Neue Dokumente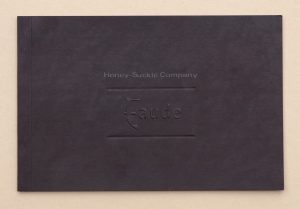 2005
Eaude
Honey-Suckle Company
Künstlerhaus Stuttgart
2005
freier 4
Magazine for the Mental State
Issue KuMuMoPoli
Neue Dokumente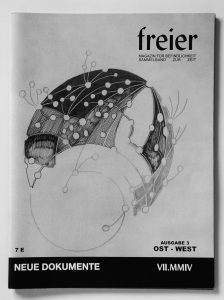 2004
freier 3
Magazine for the Mental State
Issue East-West
Neue Dokumente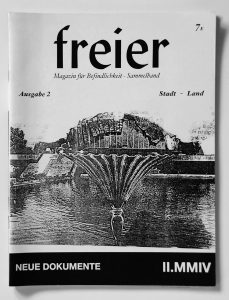 2004
freier 2
Magazine for the Mental State
Issue City-Landscape
Neue Dokumente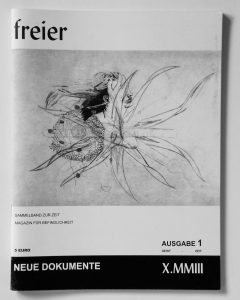 2003
freier 1
Magazine for the Mental State
Issue Zeit-Geist
Neue Dokumente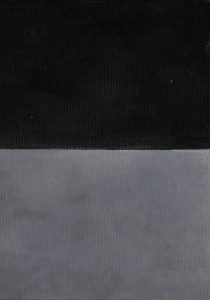 2003
Odessau
Honey-Suckle Company
Neue Dokumente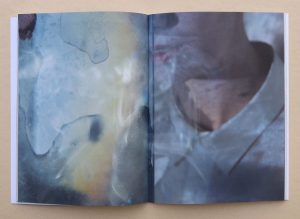 2016
Die Wüsten - Das Kaufhaus - Das Kino
Lily Wittenburg
Arthur Boskamp Stiftung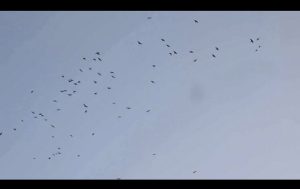 2014
crossing boundaries of doubt
Ed. Astrid S. Klein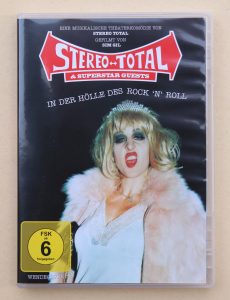 2014
In der Hölle des Rock'n'Roll
Stereo Total
DvD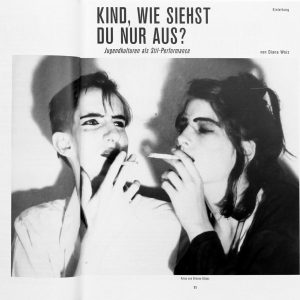 2012
Cool Aussehen
Diana Weis
Archiv der Jugendkulturen Berlin
2019
Starship Issue 18, Berlin

2018
"The more you dissolve the bigger you get" in "becoming the other – a self guide", published by Aether Sofia for "Soft Power Palace", Stuttgart
2017
"trailer 2016" in "Die Wüsten, Das Kaufhaus, Das Kino" by Lily Wittenburg
"Beitrag für ein Modemagazin" in "have not",  Ed. Heinz-Peter Knes, Berlin
2016
"Honey-Suckle Company", interview, Anneli Botz, Interview Magazin Issue May
"Group Therapy", interview HSC, Jan Kedves, Frieze, Issue August
"Sehnsucht nach der verlorenen Stadt", on HSC, Johannes Paul Raether, Texte zur Kunst, Heft No. 103 "Poesie"
2014
"Portraits Dakar", in "Voyage Voyage", exhibitioncatalogue, The Wand/ Antje Majewski
"Mein lieber Sohn", video on www.crossing-boundaries-of-doubt.net
"In der Hölle des Rock'n'Roll", DVD, Stereo Total
2013
"Autour de la Photopgraphie", Talkshow, Sen Tv, Senegal
"Simone Gilges", wahkart, Senegal, interview, http://www.wakhart.com/simone-gilges/
"Sind Sie Künstler ?", Invited by Daniel Laufer, a box of Editions, Provinz Editionen Bochum
2012
"cool aussehen", Ed. Diana Weis, Verlag der Jugendkulturen, Berlin
"Dakar/Berlin", Zeit Online
"Materia Prima", Honey-Suckle Company (Liebe) in "Reihe Ordnung sagt:", Kultur & Gespenster, Kunstverein Harburger Bahnhof, Textem Verlag
"Doktor Bock", in "Ein Zimmer", Ed. Annette Ruenzler, Galerie Kamm, Berlin
"Dakar 2008", Politik und Kultur, Issue Nr.03/12, May/June 2012
"Berlinized", film by Lucian Busse, Darling Berlin
2011
"information age", Triple Canopy Magazine New York, USA
"Wir konsumieren gern das Einfache", interview, Schirn Magazin Frankfurt
2009
"prèt à pârtager ", catalogue Ed.. Elke aus dem Moore, Institut für Auslandsbeziehungen Stuttgart
"modernmodern", catalogue Ed. Pati Hertling, Chelsea Art Museum, New York, USA/ Starship Berlin
2008
"Seinesgleichen geschieht / The like of it now happens, Excess and Sustainability", poster, Starship, Berlin
"NEUBAND", HSC, catalogue "Experimenta Folklore", Frankfurter Kunstverein
2007
"Karneval in Köln", Catalogue "Maskharat", Ed. Elke aus dem Moore, Künstlerhaus Stuttgart, pp. 18-23
2005
"sixpack-KRAMHÖLLER-vor der information", Catalogue, Ed.. T. Voss, Hinterconti, Hamburg, pp. 32/33,
2004
"Freierin", Stefanie Kleefeld, Texte Zur Kunst, Ausgabe 56, pp. 204 – 206
"Honey-Suckle Company", Suzana Sucic, c-magazine, issue 83, Cover & pp. 26 – 31
"Eswerde", HSC, Catalogue "Tillandsien", Ed. Elke aus dem Moore, Künstlerhaus Stuttgart, pp. 50 – 61
"Blake and Sons", Catalogue, Ed. René Zechlin, Lewis Glucksman Gallery, IR
1998-2003
Honey-Suckle Company: Spex, Starship, Neid, Berliner Style, Stamm, 0 32 C, Art, Die Zeit, Berliner Zeitung, Tagesspiegel, Park, ID, New York Times
1998
Honey-Suckle Company: Focus, ART, L'uomo VOGUE, Berliner Zeitung, ID, The Face, Amica Italy
"Heft to go", Spielkreis 02, galerie berlintokio, Berlin
1995
"Ost Berlin, Ende 1995", Transit-Europäische Revue, Vol 11, Verlag Neue Kritik, Wien, AU
Photographic work published in Freitag, Electronic Beats, Girls Like Us, Spex, Intro, Anoche Tuve Un Sueno, Jetzt, Frontpage.